Diamond Shape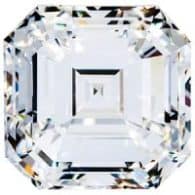 Showing 1–16 of 6536 results
Our Diamonds have currently been discounted an additional 10% off of our already factory discounted prices. 
There are many reasons someone may need a resource to find diamonds by shape. If you are one of these individuals in need of a specific shape or size, The Jewelry exchange website will make that process easy for you. Congratulations on finding one of the best, blood-free natural and lab grown diamonds online resource. We have over 13,000 diamonds for you to choose from. We've included convenient filters at the top and bottom of the page to help you filter through your options. To narrow your search further, click the filters button below the header on the top left-hand side. There you will be able to see the exact shapes you desire. We have many options including:
• Round
• Princess
• Marquise
• Oval
• Asscher
• Cushion
• Emerald Heart
• Pear
• Radiant
When choosing your perfect diamond keep in mind shape and cut can affect the brilliance of a diamond. If you're unsure still about where to start, some of our jewelry experts and customer favorites are:
• Round cut is one of the most overwhelmingly popular shapes. These diamonds are generally the ultimate for diamond brilliance. More than 58 facets can reflect the light in a round-cut diamond, giving it a sparkle factor that's nearly unmatched.
• Second to the round cut is the beloved Princess cut, achieving almost the same level of fire and brilliance as the round.
•Another favorite is the radiant cut. These were the first original square cut diamonds with a brilliant facet pattern before the princess cut. Radiant diamonds round the top three favorite diamond shapes by brilliance.
When it comes to diamonds by shape, you won't be disappointed no matter what you choose, as our commitment to offering nothing less than the industry's finest remains true to this day. If you're still hesitant in picking out the perfect diamond, we would be more than happy to offer you our expert opinion. Don't hesitate to get in touch with us, it would be our pleasure to help you create the ring of your dreams!
-The Jewelry Exchange